Contacteer onze klantendienst!

Heb je een vraag of opmerking, ben je op zoek naar de ideale gin/tonic of wil je ons gewoon even bedanken voor je laatste levering? Aarzel niet om onze te contacteren, we helpen je graag verder!

Onze klantendienst is bereikbaar van 10u tot 19u van maandag tem zaterdag.

Belangrijk bericht!
Van 14/3 tot 16/3 is onze klantendienst uitzonderlijk enkel bereikbaar via email.
Contacteer ons telefonisch
+32 496 83 33 72

Contacteer ons via Messenger




Klik hier

Contacteer ons via WhatsApp
Stuur een bericht naar +32 496 83 33 72
Chat met ons!
Gebruik de live Chat functie op de website
Contacteer ons via Email
Stuur een mail naar info@gintonicstore.be
of gebruik onderstaand formulier.
Onze adresgegevens

GinTonicStore.be
Heulsestraat 109a
8860 Lendelede
BE 0427.419.216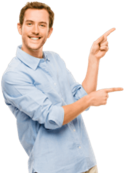 Can we help you?
Drop us an email!
info@gintonicstore.be