Discover GauGin

On a unique estate with views on the Mediterranean Sea and overlooking the Genal Valley in Andalusia (Spain), Belgian Paul Van den Heuvel laid the foundation for his exceptional project in 2015. After experimenting with fruit and herbs, he created GauGin®, a series of highly appreciated London Dry Gin in three varieties: GauGin® Classic, GauGin® Beach and GauGin® Mountain. The estate, close to the whitewashed village of Gaucin, also produces an outstanding Limoncello: Laurence's Limoncello.

Besides orange and lemon, the following herbs are of great importance in the production of GauGin®: juniper, wild rosemary, wild thyme, lavender and wild sage. They form the DNA that grant Gaugin® its unique character and exquisite taste. GauGin® is distilled in small batches in a small artisanal distillery.

The full range of GauGin products is widely acclaimed for its exquisite quality.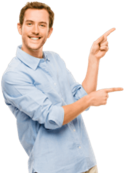 Can we help you?
Drop us an email!
info@gintonicstore.be