Alcohol policy
Wettelijke leeftijd aankoop alcoholische dranken
De wettelijke minimumleeftijd om alcohol aan te kopen in België is vastgesteld op 18 jaar.

Overeenkomstig artikel 6, paragraaf 6 van de wet van 24 januari 1977 kan ten allen tijde gevraagd worden om aan te tonen dat u als klant ouder bent dan 18 jaar door middel van het opvragen van uw identiteitskaart of controle van het rijksregister.

Meer info kan u terugvinden:
---
The following url will be opened automatically:
https://www.vlaanderen.be/nl/gezin-welzijn-en-g...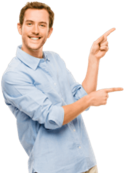 Can we help you?
Drop us an email!
info@gintonicstore.be